Products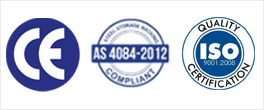 Contact
JN Factory:No.6 Xining Road, Jiangning District, Nanjing, China.
JB Factory:NO.12-88, Qiaolin Industrial Park, Pukou District, Nanjing, China.
0086-25-89622571
0086-13913333969
0086-25-89622573
Carton Flow Racking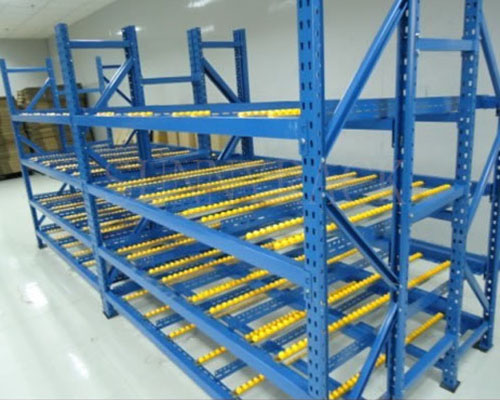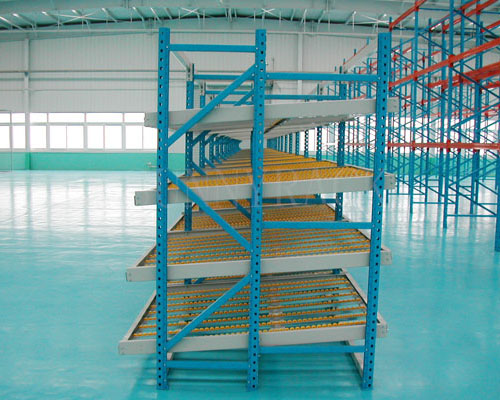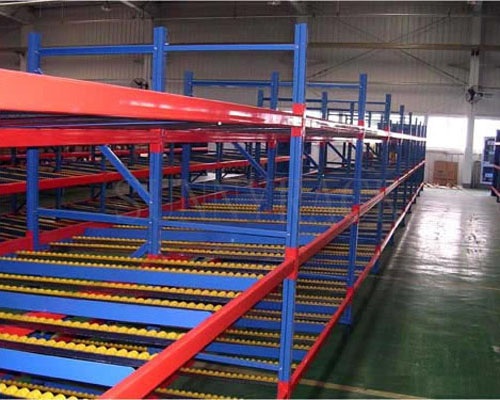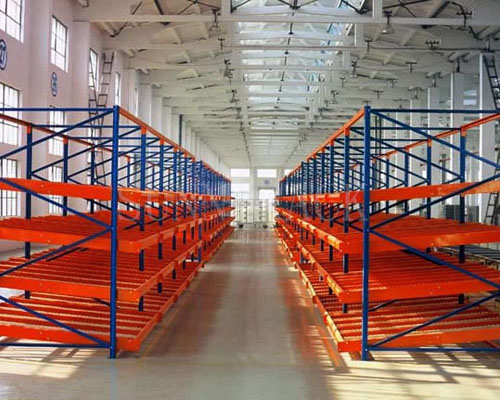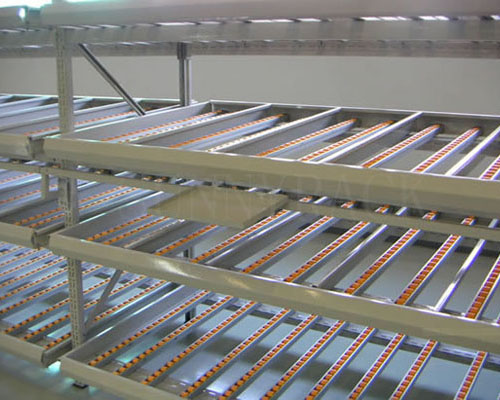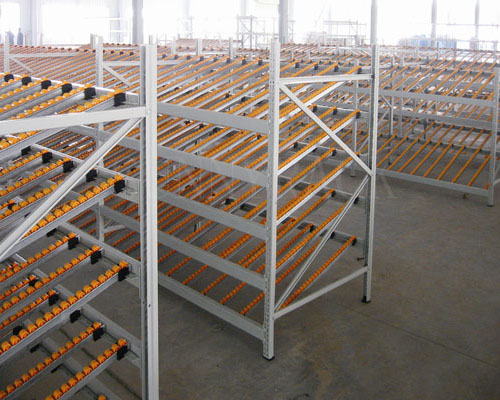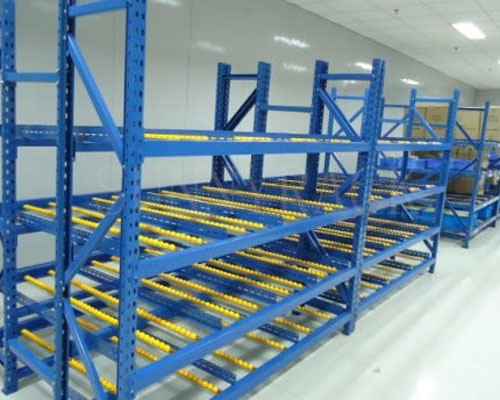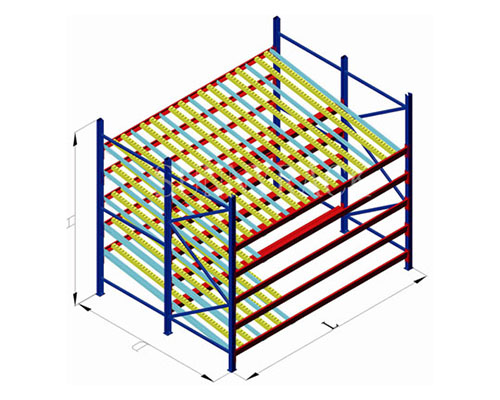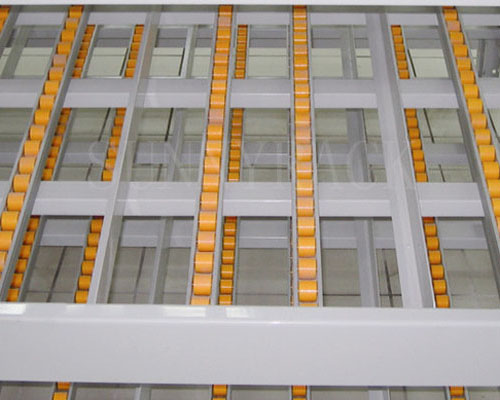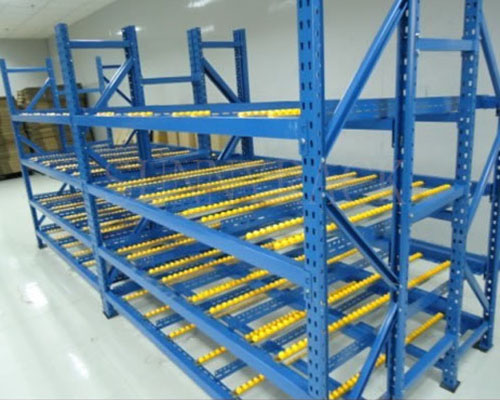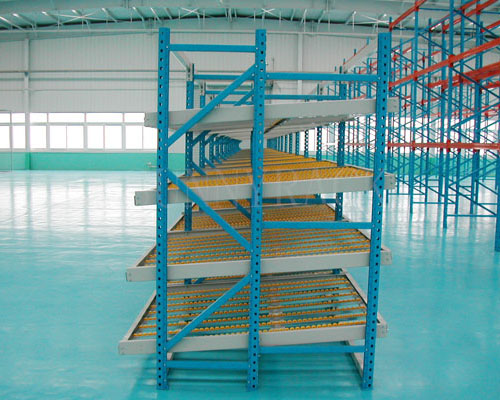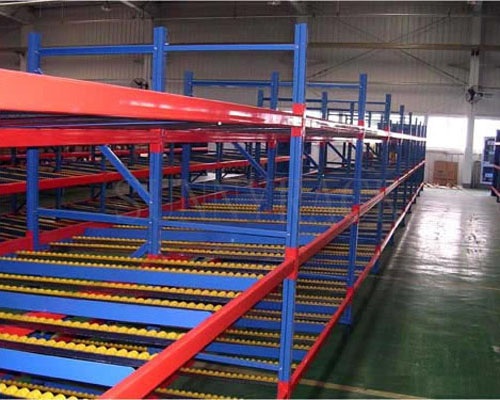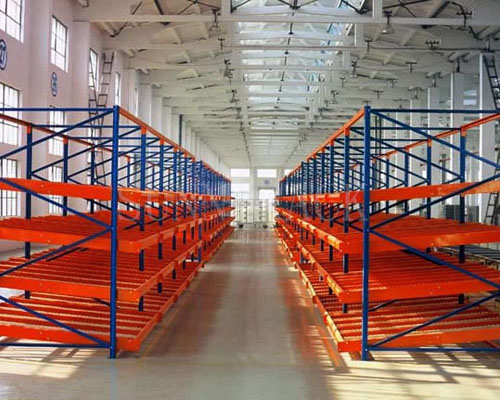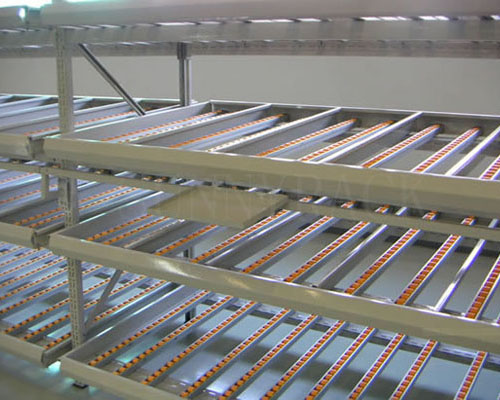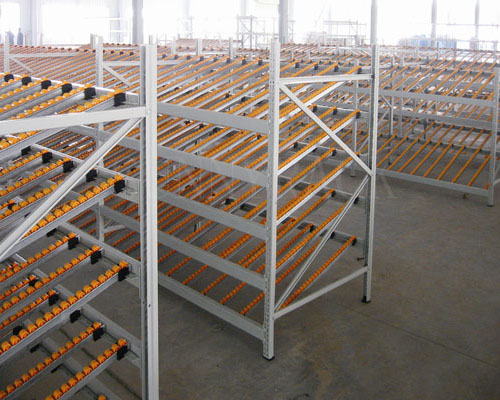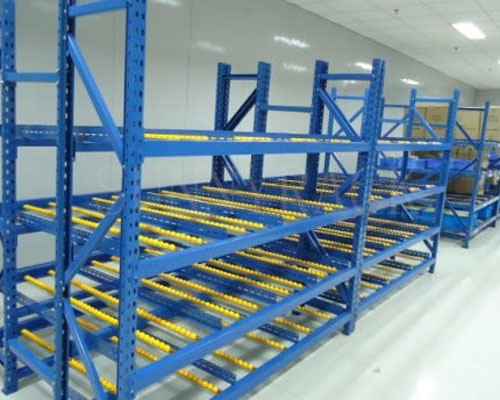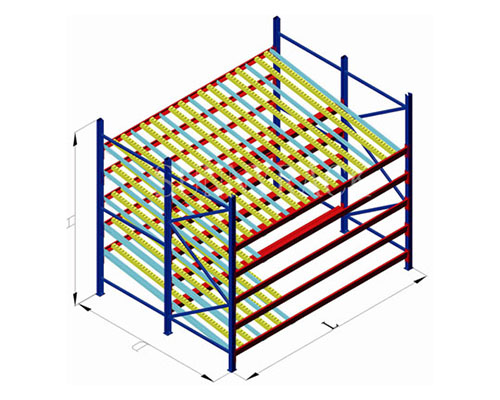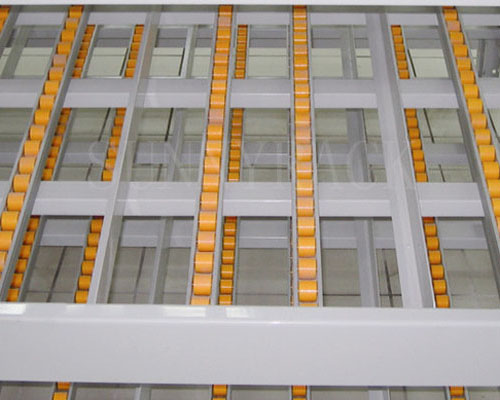 Rendering of fluent rack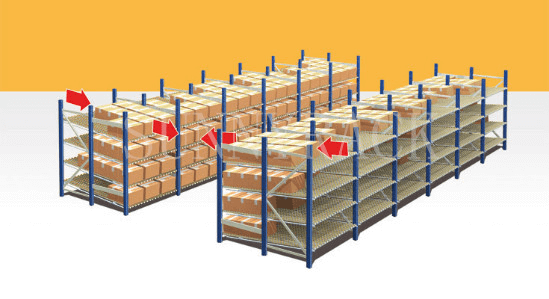 Product features:
1. Fluent rack is to put the goods on the roller, using one channel to stock, the other channel to pick up the goods.
2. The racks tilt downward toward the direction of shipment, and the goods slide downward under the action of gravity. Can realize the first in first out, and can realize a replenishment one time, picking goods many times.
3. The load capacity of each layer of unit rack is usually less than 1000kg, and the rack height is less than 2.5 meters.
4. Fluent rack has high storage efficiency, suitable for short-term storage and picking of a large number of goods, with space utilization rate up to 50%. Widely used in warehouses, factory assembly workshops and various distribution centers. The rack can be used independently by a unit or in combination with multiple units.