Products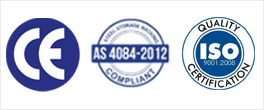 Contact
JN Factory:No.6 Xining Road, Jiangning District, Nanjing, China.
JB Factory:NO.12-88, Qiaolin Industrial Park, Pukou District, Nanjing, China.
0086-25-89622571
0086-13913333969
0086-25-89622573
Steel Platform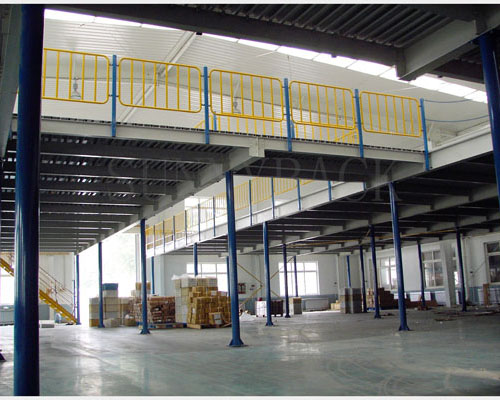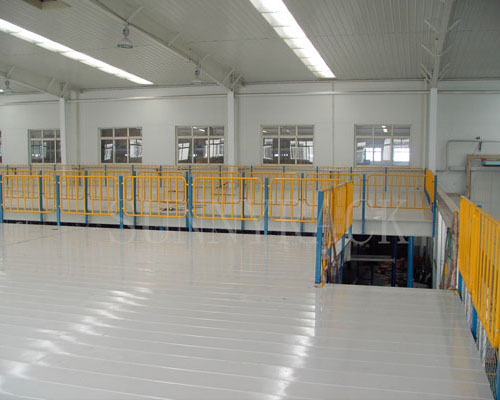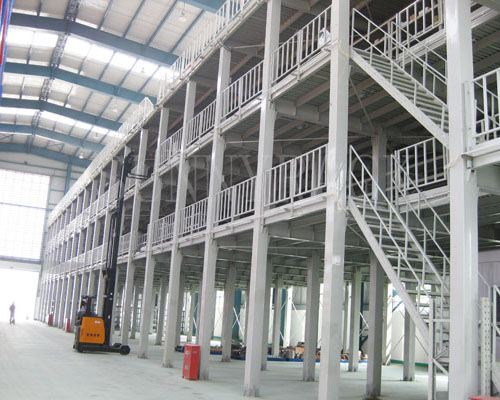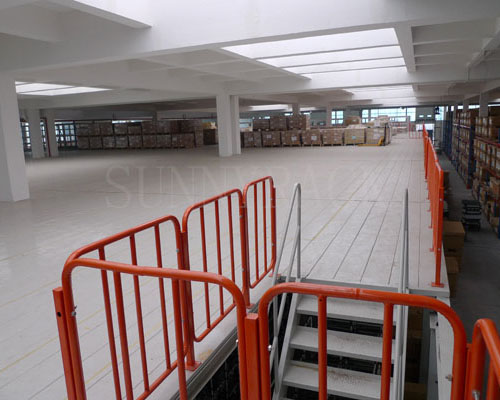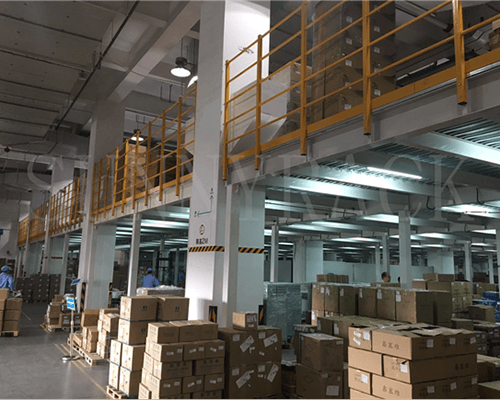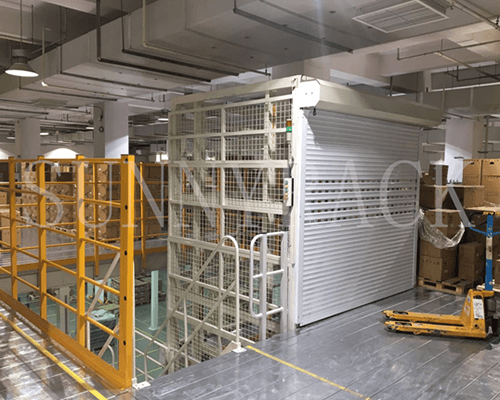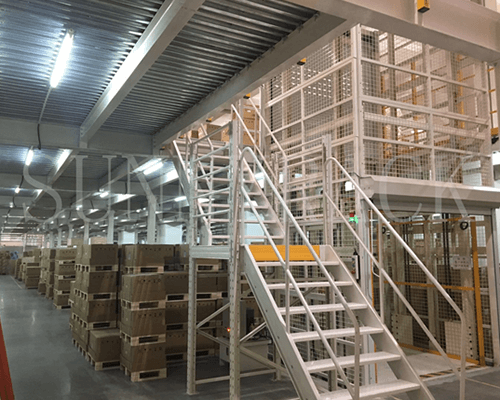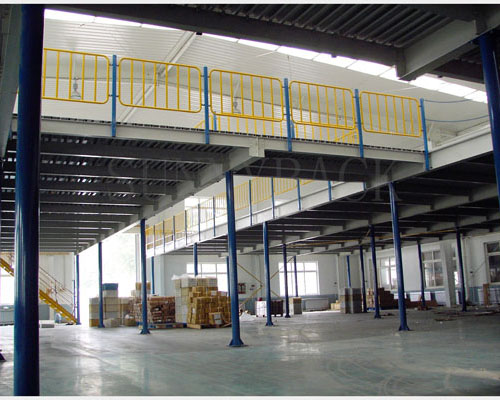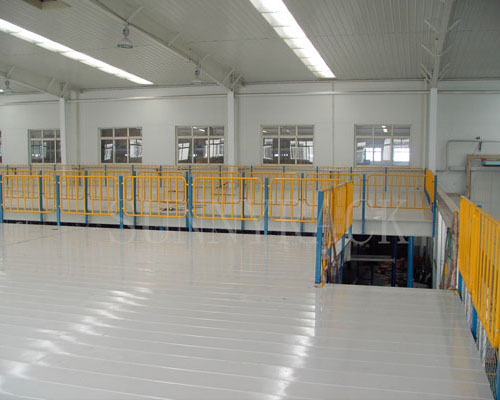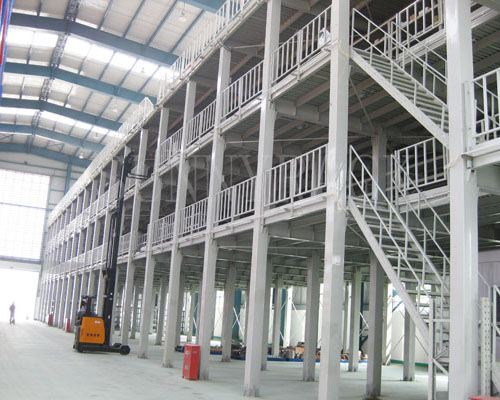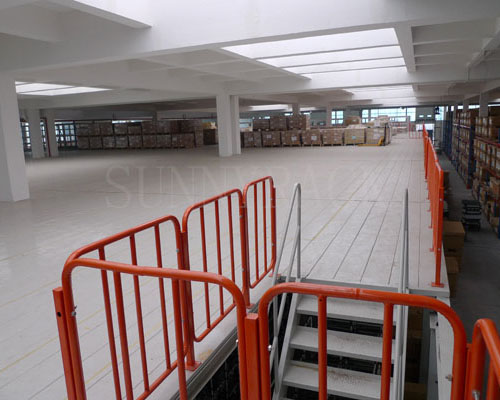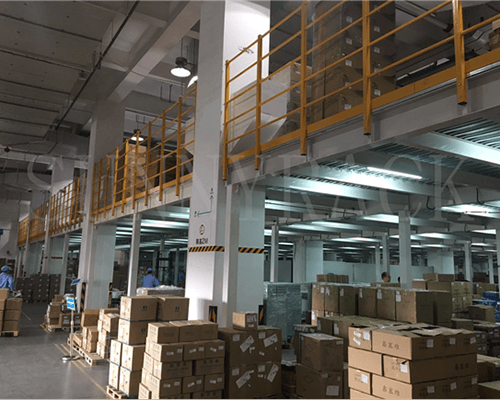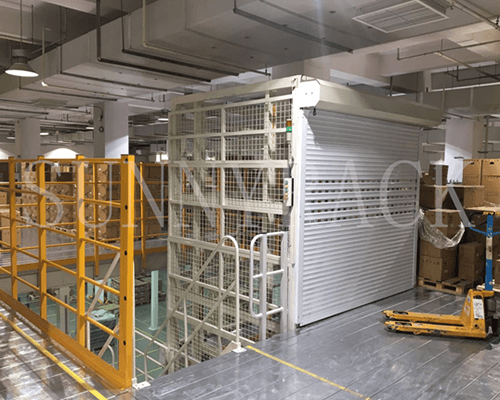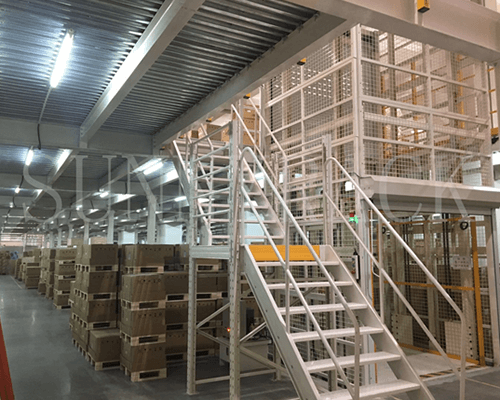 Rendering of steel platform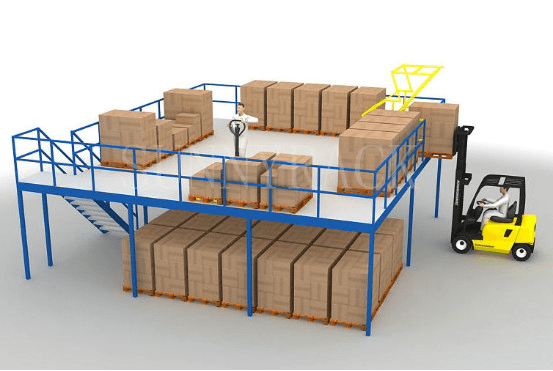 Product features:
1. Steel structure platform is mainly composed of uprights, main beams, secondary beams, floor panels, stairs and guardrail. Integral assembly, no site welding.
2. Usually load capacity of 300kg~1000kg/ square meter, Round pipe of strong load capacity, with less steel use will be selected as uprights; The main and secondary beams can be selected as the most economical and reasonable H-beam in steel structure engineering according to the loading requirements. The floor panel is made of cold formed checkered steel plate or hollow plate.
3. Steel structure platform adopts buckle-plate structure, which is rigorously fixed with the main and secondary beams. The overall structure of the platform is of strong integrity, different floor panels can be selected according to actual needs to meet the requirements of fire protection, dust prevention and small pieces falling. Lighting system can also be configured under the floor as required.
4. Hydraulic lifting platform, cargo elevator or forklift can be selected for cargo transportation.
5. All materials are high quality carbon structural steel, automatic surface spray anti-corrosion treatment, superior bearing performance, simple appearance, generous, widely used in various industries.
Technical Description:
1. The steel platform is mainly composed of uprights, main beams, secondary beams, steel floor, stairs and guardrail. It is assembled in one piece structure and does not require welding in the field.
2. Uprights adopts square pipe, round pipe, main and secondary beam adopts hot-rolled H-steel, cold-formed steel.
3. The distance between the two uprights is 4-6m, and the height is 3-5 floors.
4. The load capacity of the floor is usually 300kg-1000kg per square meter.