WMS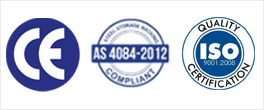 Contact
JN Factory:No.6 Xining Road, Jiangning District, Nanjing, China.
JB Factory:NO.12-88, Qiaolin Industrial Park, Pukou District, Nanjing, China.
0086-25-89622571
0086-13913333969
0086-25-89622573
The two-way shuttle is an automatic handling device operated by radio remote control. The forklift will put the pallet loaded with goods on the shuttle at the front end of the aisle rail of the shelf. The shuttle can be operated by remote control to carry the pallet goods to run on the rail. When picking up goods, the shuttle will move the pallet from the bottom of the shelf to the front of the shelf and use a forklift to remove the pallet goods from the shelf. Shuttle can be placed in different lanes through forklifts, and one shuttle can be shared in multiple lanes. The number of shuttle is determined by the depth of the lanes, the total amount of goods, batch shipment, shipment frequency and other comprehensive factors.
Product structure and performance parameters
The two-way shuttle consists of lifting mechanism, upper cover assembly, frame assembly, battery assembly, electrical assembly, anti-collision photoelectricity and laser detection and positioning mechanism. Two-way shuttle cooperate with high forklift to realize semi-automatic warehousing operation; Cooperate with stacker or forklift AGV to realize fully automatic warehouse operation.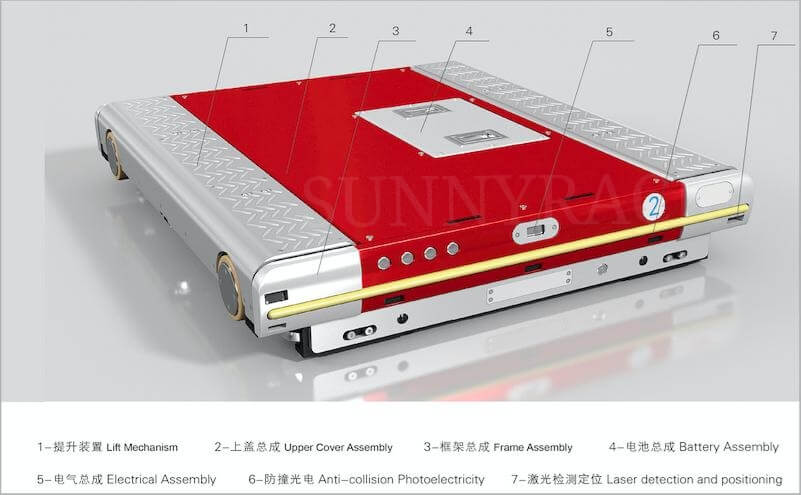 The performance parameters
Maximum load: 2000kg, suitable for pallets of different sizes;
Walking speed: no load maximum: 1.5m/s, full load maximum: 1.0m/s
Power supply: lithium battery
Continuous working time: 8h
Charging time: 3h
Product features
Rail lock, shuttle only run on rail, safe and reliable;
Crashproof design with cushioning;
The bottom part of the shuttle for forklift fork ruler work, using anti-slip and limit design;
Redundant control and interlock design;
High density storage of storage space;
Flexible increase shuttle number, high scalability.