WMS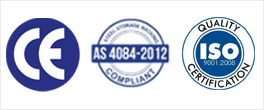 Contact
JN Factory:No.6 Xining Road, Jiangning District, Nanjing, China.
JB Factory:NO.12-88, Qiaolin Industrial Park, Pukou District, Nanjing, China.
0086-25-89622571
0086-13913333969
0086-25-89622573
Four-way shuttle is an intelligent equipment for pallet cargo handling, it can realize both horizontal and vertical walking, can reach any position in the warehouse. The movement and access of goods in the same racking is carried out by a four-way shuttle only; By changing layers of the hoist, goods can be moved and accessed between different layers. The automation degree of the system is greatly improved, and it is a new generation of intelligent handling equipment for pallet intensive storage solutions.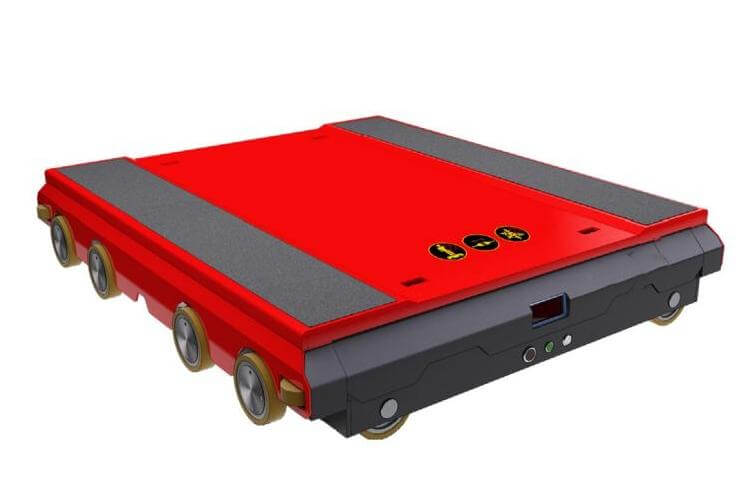 Product structure and performance parameters
The four-way shuttle consists of rack combination, electrical system, power supply system, drive system, jacking system, sensor system and so on. It contains two drive systems and two jacking systems. Two driving systems are responsible for the transverse and longitudinal walking; One jacking system is responsible for lifting cargo, while another jacking system is responsible for switching between primary and secondary channel drives.
The main performance parameters are as follows
Maximum load: 1500kg;
Main walking speed: no load maximum: 2.0m/s, full load maximum: 1.0m/s
Secondary Walking speed: no load Maximum: 1.0m/s, full load maximum: 0.8m/s
Power supply: lithium battery
Continuous working time: 8h
Charging time: 3h
Product features
Laser + photoelectric combination limit technology, to ensure the shuttle and cargo safety;
rail lock, shuttle only run on rail, safe and reliable;
Laser ranging, early warning, multistage speed and position control;
Dynamic location detection, real-time traffic safety assurance;
Professional communication technology, independent integrated circuit board technology;
Four-way driving, cross lanes operation, layer change operation;
Coordinated operation of multiple shuttles on the same floor;
Intelligent scheduling and Optimal path planning.
Product advantage
Compared with AS/RS and shuttle mother-and-child vehicle system, the cost is low and the utilization of storage space is improved.
Four-way driving, realize the three dimensional space access function;
There are two kinds of operation mode: FIFO or FILO, and the operation mode is free to set and choose.