News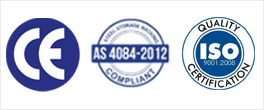 Contact
JN Factory:No.6 Xining Road, Jiangning District, Nanjing, China.
JB Factory:NO.12-88, Qiaolin Industrial Park, Pukou District, Nanjing, China.
0086-25-89622571
0086-13913333969
0086-25-89622573
Company News
Cantilever Rack Steel Profile And Production Process
2020.08.07
The structure of the cantilever rack:
Cantilever racks: Special profile upright column is used with high-strength cantilevers, which are suitable for storing long materials, ring materials, plates and irregular materials. The cantilever can be single-sided or double-sided. It has the characteristics of light structure and good load capacity. The single arm can load up to 500kg. The specially reinforced column structure can bear the pressure of 2000~3000kg. The row spacer and cross bar between columns design increases the overall stability of the rack, easy installation and complete accessories. Compared with pallet racks, it has a higher utilization rate. According to the carrying capacity, it can be divided into light cantilever racks, medium cantilever racks and heavy cantilever racks.
The production process of the cantilever rack:
The base of the cantilever rack can be made of H-shaped steel or special profiles. A bolt connection hole is opened on the H-shaped steel surface used to connect with the column. The column bottom is welded to base plate, and expansion bolt holes are opened to fixed into the ground with the expansion bolt.
The cantilever rack uses a special profile as the base, and two pieces of C-shaped steel back to back are welded together with a connecting steel plate. After that a connecting bolt hole is opened at the position to connect with the column. The bottom plate is connected by side welding to facilitate the connection of expansion bolts with the ground.
The column of the cantilever rack is butt welded together with two pieces of C-shaped steel. The C-shaped steel is made of Q235B high-quality strip steel. After being rolled into C-shaped steel by the rolling mill line, the cantilever connection control is punched out on the automatic punching machine, and the hole spacing is 140mm. A connecting steel plate will be welded under the column if it is connected with H-shaped steel. If it is connected with a special profile, a bolt connection hole will be opened at the connection part under the column.