News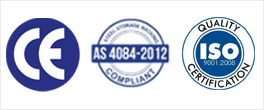 Contact
JN Factory:No.6 Xining Road, Jiangning District, Nanjing, China.
JB Factory:NO.12-88, Qiaolin Industrial Park, Pukou District, Nanjing, China.
0086-25-89622571
0086-13913333969
0086-25-89622573
Company News
The Relationship Between Storage Rack System And Pallet
2020.07.01
In our customized heavy-duty storage pallet rack, Plastic Pallets or Wooden Pallets are mostly widely used on the rack system.By Pallets,First, you can store goods according to the cargo position, which is beneficial to make full use of the storage space. In addition, the pallet can directly allow auxiliary equipment such as forklifts to move the goods more conveniently.
To ensure the optimal use of storage rack system with pallets, the following points need to be achieved:
Reasonable Pallet position on each layer.Generally speaking,we place 2-3 pallets per layer, which is determined by the total load capacity and rack size.
The pallet size and rack size. The size of the pallet is roughly the same as the size of each empty block of the rack, so that make full use of the space ,and the pallet can also be placed on the rack more appropriately.
The effect of Pallet height after package. The height of each layer can be determined by it. In the design of the storage shelf, it is necessary leave enough space for forklift operation.
The rational and coordinated use of storage pallet rack system and pallets is an important link to ensure the normal, orderly and efficient entry and exit of goods and storage management. We must flexibly control every aspect of these resource tools in warehousing activities, so that they can better serve us.
Sunnyrack as one professional manufacturer of pallet rack,medium duty shelving rack,radio shuttle rack,rack supported mezzanine,steel platform,we provide you free CAD drawing design.Please send us your requirement via email sale@sunnyrack.com