News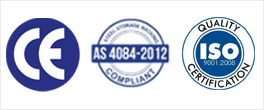 Contact
JN Factory:No.6 Xining Road, Jiangning District, Nanjing, China.
JB Factory:NO.12-88, Qiaolin Industrial Park, Pukou District, Nanjing, China.
0086-25-89622571
0086-13913333969
0086-25-89622573
Company News
How Drive in Pallet Rack System Works
2020.06.09
Drive-In pallet rack systems provide a low budget and high density storage solution with lower SKU cost. The first pallet is loaded into the last or furthest available pallet position within the lane leaving the most recently stored to be the first picked.
Drive-In pallet rack system reduce the number of aisles,It is normally used in cold storage applications, where the cost of (refrigerated) volume is at its highest and requires the most return on investment (more density) .
How Drive in Pallet Rack works ?
Workers drive the forklift into the lane,stack the pallet on the rail.Since only one side is open for entrance, it can store pallets against a wall or in a corner, for tighter packing of goods. Cold storage units with a minimum amount of space do well with this racking system. However, time-sensitive products or those that require stock rotation do not do well with this system. On the other hand, if products have a rapid turnover, this last-in/first-out system may work.
Sunnyrack as one professional manufacturer of pallet rack,medium duty shelving rack,radio shuttle rack,rack supported mezzanine,steel platform,we provide you free CAD drawing design.Please send us your requirement via email sale@sunnyrack.com