Project Case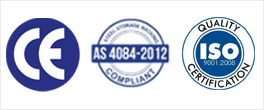 Contact
JN Factory:No.6 Xining Road, Jiangning District, Nanjing, China.
JB Factory:NO.12-88, Qiaolin Industrial Park, Pukou District, Nanjing, China.
0086-25-89622571
0086-25-89622573
North China bureau hebei automatic storage and retrieval system shelf case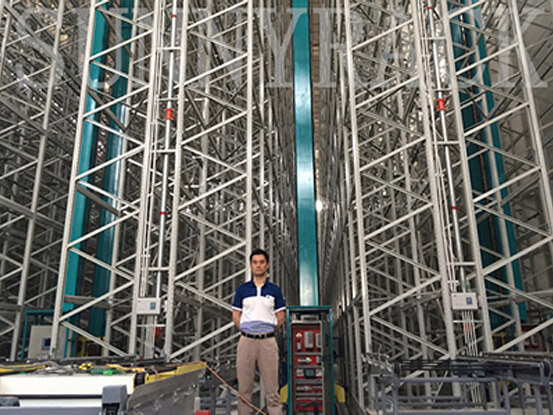 Customer name: Hebei material Warehouse of a Bureau in North China
Racking type: automatic storage and retrieval system
Project overview: The project is located in Hebei Province. Due to the particularity of the customer's internal management, the customer divided the racking, pallets and automation systems into two parts for public bidding. SUNNYRACK successfully won the bid for the racking and pallets project. Because it is the first time to cooperate with systems integrators with prophase bidding , so made deep communication on racking structure, sky rail, ground rail and stacker. And the three parties (party a, system integrators and SUNNYRACK ) have held five technical coordination meeting before racking production, It has laid a solid foundation for the later successful and smooth acceptance.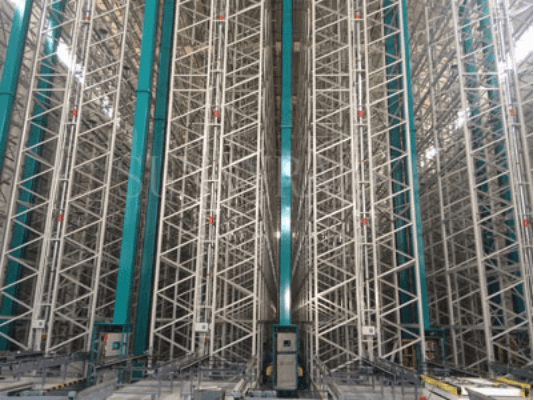 The relevant parameters of the racking of automatic storage and retrieval system are as follows:
1. Racking height of automatic storage and retrieval system: 22500 (mm)
2. Pallet size: L1200*W1200*H1050 (mm)
3. Unit load capability: 600kg/ pallet
4. Total number of lanes: 5 lanes
5. Total number of cargo space: 5,050 pallets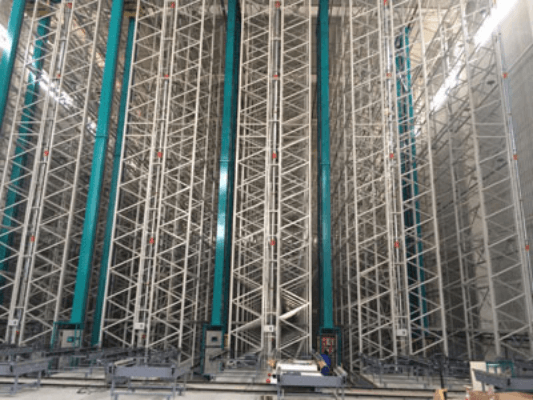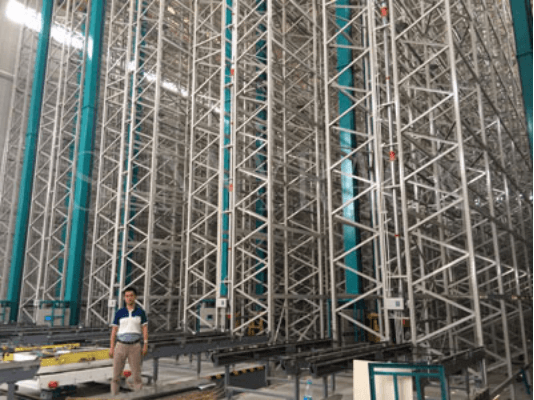 Automatic storage and retrieval system is widely used in machinery, electronics, chemical industry, medicine, tobacco, metallurgy, light industry, food, home appliances, printing, integrated logistics, military, aerospace, rail transportation and other industries. It is to make full use of space, to achieve the maximum storage of goods, storage of highly automated, high-speed storage and information integration, automatic logistics storage system completely controlled by the computer.