Project Case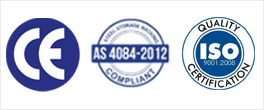 Contact
JN Factory:No.6 Xining Road, Jiangning District, Nanjing, China.
JB Factory:NO.12-88, Qiaolin Industrial Park, Pukou District, Nanjing, China.
0086-25-89622571
0086-25-89622573
Heavy duty pallet racking project of A New Energy Enterprise in Hubei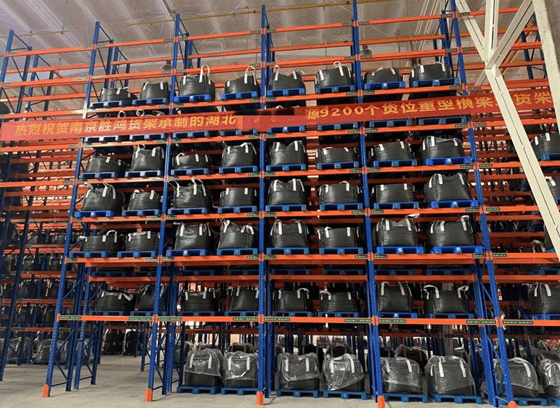 Customer name: A New Energy Science and Technology Co., Ltd.
Customer introduction:
The customer mainly produces cathode materials for lithium-ion power batteries and energy storage batteries. The main products are lithium iron phosphate, iron phosphate, etc. The main customers are CATL, BYD, China Aviation Lithium, EVE energy and other well-known enterprises at home and abroad. In 2020, the company's shipments is 20,000 tons. It is one of the leading enterprises of lithium iron phosphate, iron phosphate industry.
Racking type: Heavy duty selective pallet racking
Project overview:
The project is divided into raw material warehouse and finished products warehouse, can be stored 9200 cargo space in total.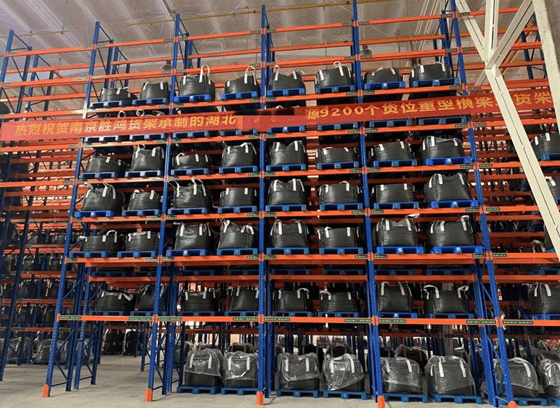 Racking technical parameters :
1. Racking specification: L2450*D1000*11100mm, 7 layers of beam, 8 layers of goods
2. Pallet size: L1100*W1100*H1200mm
3. Load capacity of pallet: 1200kg per pallet
4. Total cargo space: 9200 pallets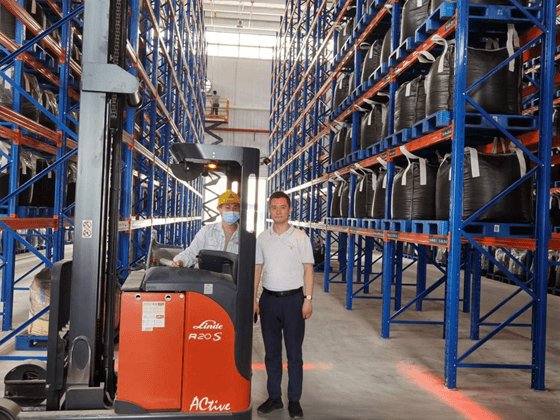 The installation and acceptance of the project has been completed in the middle of June 2022. The quality of the product is highly recognized by the customer, and he indicated that he would continue to cooperate with our company in the follow-up expansion project.